Iran, US begin water talks
Iran, US begin water talks...
en.mehrnews.com
26/09/2016 News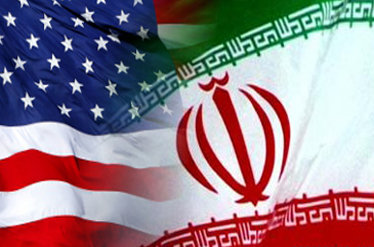 Keywords:#American, #Belgium, #British, #Canada, #Czech, #Denmark, #Economy, #En.mehrnews.com, #Energy_Ministry, #England, #European, #France, #German, #Germany, #Iran, #Iranian, #Italy, #MNA, #Netherlands, #News, #Norway, #Poland, #President, #President_Rouhani, #Rahim_Meidani, #Romania, #Rouhani, #Russia, #Slovakia, #South_Korean, #Sweden, #Switzerland, #Tehran, #US
News ID: 3778043 - Sun 25 September 2016 - 20:46
Economy
TEHRAN, Sep. 25 (MNA) – Deputy energy minister said a number of American firms active in water and wastewater industries have travelled to Tehran.
Iran's Deputy Energy Minister Rahim Meidani, pointed to partnership and presence of American companies at the 12th International Water and Wastewater Exhibition of Iran saying "the event, marks the first presence of Americans in the Iranian exhibition."
In response to a question on preconditions for cooperation between Iran and the US in water industries, the official noted "on the basis of the recent remarks made by President Rouhani, Iran sees no limitation to attracting foreign investment in various industries."
He reiterated that Iran's only precondition for partnership with US firms in water and wastewater arenas pertains to existing regulations for investment; "therefore, if the American side sticks to Iran's regulations, no barriers would exist for bilateral cooperation between the two sides."
Meidani underlined that Iran's Energy Ministry has conducted several negotiations with Asian and European firms asserting "so far, numerous MoUs have been inked with German, South Korean and British firms for collaboration and attraction of investment in water and waste water areas."
Deputy energy minister, while emphasizing that at the moment 95 per cent of equipment, goods and pipes required in water industries are being designed and produced domestically by Iranian experts, added "presently, the main axis of talks with foreign firms revolves around attraction of financial and credit resources in water industries."
The 12th International Water and Wastewater Exhibition of Iran which focuses exclusively on the Water industry opened today on September 25 in Tehran International Ground Fair and will run until September 28 while it aims to act as a comprehensive resource for the industry, its members, prospective business visitors and customers by providing in-depth information about the industry and the latest trends influencing its progress.
The event is attended by companies from European and North American countries such as England, France, Germany, Netherlands, Russia, Italy, Belgium, America, Canada, Denmark, Poland, Sweden, Norway, Czech, Slovakia, Switzerland and Romania among the others.
--- ---...

Related articles based on keyword density
Italy largest EU importer of Iranian goods ...
en.mehrnews.com 15/01/2017 Import-Export
News ID: 3876565 - Sat 14 January 2017 - 16:32 Economy TEHRAN, Jan. 14 (MNA) – Statistics released by Iran Customs Administration reveals that Italy ...View Details»

Iran's tourism industry flourishing ...
en.mehrnews.com 22/09/2017 Fun
News ID: 4093358 - Fri 22 September 2017 - 10:21 Culture TEHRAN, Sep. 22 (MNA) – Statistics shows that Iran is currently ranked 15th in terms of tour...View Details»

Iran's Zarif signs Paris Agreement on climate change ...
presstv.ir 23/04/2016 Nature
*** Iranian Foreign Minister Mohammad Javad Zarif signs the Paris Agreement on climate change during a ceremony at the United Nations headquarters in ...View Details»

IRAN NUCLEAR TALKS STUMBLE, EXTENDED UNTIL JULY ...
hosted.ap.org 24/11/2014 News
BY MATTHEW LEE AND GEORGE JAHN ASSOCIATED PRESS VIENNA (AP) -- Still facing significant differences between the U.S. and Iran, negotiators gave up on...View Details»

Iran's volleyball snares historic Olympic berth after 52 years ...
en.mehrnews.com 05/06/2016 Sports
News ID: 3676230 - Sat 4 June 2016 - 16:02 Sports TEHRAN, Jun. 04 (MNA) – Iran national volleyball team beat Poland at the 2016 Olympic men's volleyb...View Details»

---
EOF