Iranian Oil Minister Joins Twitter, Which Is Banned in Iran ...
bloomberg.com
14/12/2018 Internet-IT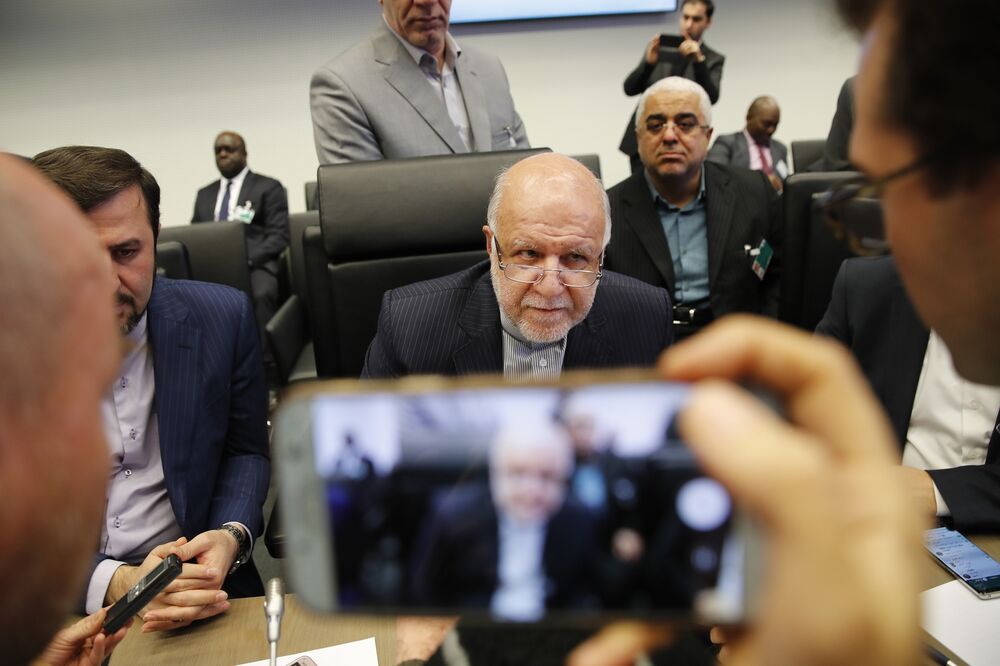 Keywords:#Bijan_Zanganeh, #Bloomberg, #Bloomberg.com, #GMT, #Hassan_Rouhani, #Iran, #Iranian, #Javad_Zarif, #Ladane, #Ladane_Nasseri, #Mohammad_Javad_Zarif, #Oil_Minister, #Oil_Ministry, #President, #Rouhani, #Shahla, #Twitter
By Ladane Nasseri
and Arsalan Shahla
December 12, 2018, 2:55 PM GMT+3:30
Iranian Oil Minister Bijan Zanganeh joined Twitter, citing the need for more effective communication with Iranians and the world.
"I have come to Twitter for a more dynamic and effective relationship with domestic and foreign audience," read his first tweet. The Oil Ministry's public-relations office confirmed @BijanZanganeh is the minister's Twitter handle.
برای ارتباط پویا و موثرتر با مخاطبان داخلی و خارجی به توئیتر آمدم.
— Bijan Zanganeh (@BijanZanganeh) December 12, 2018
Officially, Twitter is banned in Iran though it's used by an increasing number of authorities, including President Hassan Rouhani and his foreign minister, Mohammad Javad Zarif. Many Iranian citizens also access the service through the use of VPNs and proxies to get round the restrictions.

--- ---
...

Related articles based on keyword density
Global "Elders" urge Iran to build on nuclear deal - The Washington Po...
washingtonpost.com 28/01/2014 Politics
TEHRAN, Iran — The former head of the United Nations urged Iran Monday to build on a historic deal reached with world powers in November and work towa...View Details»

IRAN NUCLEAR TALKS STUMBLE, EXTENDED UNTIL JULY ...
hosted.ap.org 24/11/2014 News
BY MATTHEW LEE AND GEORGE JAHN ASSOCIATED PRESS VIENNA (AP) -- Still facing significant differences between the U.S. and Iran, negotiators gave up on...View Details»

How Obama Was Checkmated by Iran...
bloomberg.com 24/09/2013 News
By Fouad Ajami Sep 24, 2013 12:50 AM GMT+0330 "Down is up and up is down. I feel like we have passed through the looking glass and are looking bac...View Details»

Iran Puts Trust in Market to Deliver Currency Boost to Recovery ...
bloomberg.com 21/08/2016 Economy
By Ladane Nasseri August 21, 2016 — 2:30 AM IRDT Share on FacebookShare on Twitter Ending dual rate for rial may improve transparency, cut costs ...View Details»

Investing in Iran? You'd Better Like Tea, Cake and Bureaucracy ...
bloomberg.com 06/10/2015 Economy
By Ladane Nasseri Golnar Motevalli *** Isolated from the global economy for the past decade and with a population of 80 million, Iran is a fertile g...View Details»

---
EOF