Khomeini Returns to Iran with a French Connection ...
pbs.org 07/09/2019 Politics
On Feb, 1. 1979 Ayatollah Ruhollah Khomeini returned to Iran from exile. 120 (or 140) international reporters accompanied him on the chartered Air Fr...View Details»

US signals it may block France's Iran plan as it offers millions to ta...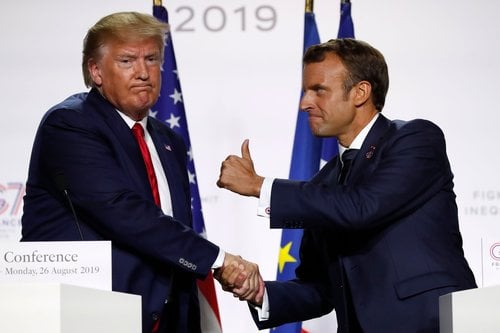 erienewsnow.com 06/09/2019 Politics
By Nicole Gaouette, Donna Borak and Kylie Atwood, CNN The Trump administration ratcheted up pressure on Iran Wednesday, announcing a reward program to...View Details»