Iran Air elected to IATA board of governors ...
en.mehrnews.com
10/06/2017 Auto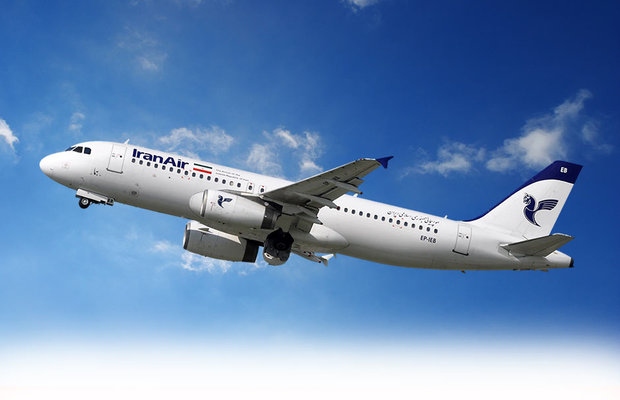 Keywords:#Canada, #Economy, #En.mehrnews.com, #Farhad, #Farhad_Parvaresh, #Geneva, #Iran, #Iran_Air, #Iranian, #Islamic, #Islamic_Republic, #Islamic_Republic_of_Iran, #Islamic_Revolution, #MNA, #Mexico, #Montreal, #News, #Revolution, #Switzerland

News ID: 4000190 - Sat 10 June 2017 - 12:26
Economy
TEHRAN, Jun. 10 (MNA) – Iran Air managing director Farhad Parvaresh was elected as a member of board of governors of the International Air Transport Association (IATA) for the first time after Islamic Revolution.
The decision was made in the 73rd annual general meeting of the International Air Transport Association (IATA) which was held in Mexico on June 4-6, 2017. the Airline of the Islamic Republic of Iran, Iran Air, was also present in the meeting as one of the Association's members.
The election of Iran Air managing director farhad Parvaresh to the IATA board of governors will keep the country informed on the latest expert developments in aviation industry and provide the ground for a more active and credible presence of Iranian airline companies in international markets.
IATA is a trade association of the world's airlines, consisting of 274 airlines, primarily major carriers, representing 117 countries, which account for carrying approximately 83% of total air traffic. It is headquartered in Montreal, Quebec, Canada with Executive Offices in Geneva, Switzerland.
--- ---
...

Related articles based on keyword density
GLOBAL TOP 1000 WEBSITES 2016 – Ratak IT...
ratak.ir 16/03/2017 News
Ratak introduces global Top Websites of 2016 Data for table Top201702 1 1host2u.ir 1host2u.ir,Abarkooh,Armenia,Bahram 2,Bahram 3,Britain,Caesar,Carus,...View Details»

Iran's Jewish community in Esfahan: We 'feel at home' - CNN.com...
edition.cnn.com 12/03/2015 Culture
By Frederik Pleitgen, CNN Updated 1613 GMT (0013 HKT) March 11, 2015 Esfahan, Iran (CNN)If you're looking for the Jewish community in the Iranian town...View Details»

Street in Tehran named after Nelson Mandela ...
en.mehrnews.com 10/12/2014 Culture
Street in Tehran named after Nelson Mandela TEHRAN, Dec. 10 (MNA) – Africa Street in northern Tehran has been renamed after Nelson Mandela during a ce...View Details»

Iran, US hold talks on direct flights ...
en.mehrnews.com 24/01/2016 Auto
News ID: 3032306 - Sun 24 January 2016 - 13:28 Economy TEHRAN, Jan. 24 (MNA) – Iran Air CEO has announced that negotiations are in progress for condu...View Details»

Second post-JCPOA Airbus lands in Mehrabad ...
en.mehrnews.com 11/03/2017 Auto
News ID: 3928990 - Sat 11 March 2017 - 11:03 Economy TEHRAN, Mar. 11 (MNA) – An Airbus A330-200 left Toulouse–Blagnac Airport at 3:00 a.m. local time...View Details»

---
EOF