China and Iran react; global financial markets stunned by Donald Trump win
China and Iran react; global financial markets stunned by Donald Trump win ...
washingtontimes.com
09/11/2016 Politics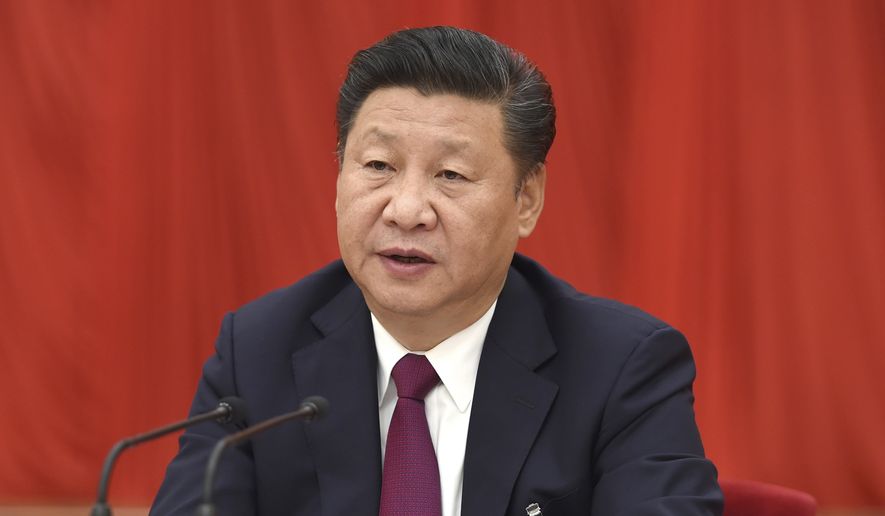 Keywords:#Beijing, #CNBC, #China, #Chinese, #Donald_Trump, #European, #Fars, #Foreign_Minister, #Hassan_Rouhani, #Hillary_Clinton, #Iran, #Iranian, #Islamic, #Islamic_Republic, #Islamic_Republic_of_Iran, #Javad_Zarif, #Lockheed, #Lockheed_Martin, #Mohammad_Javad_Zarif, #News, #Obama, #Obama_administration, #President, #Raytheon, #Reuters, #Rouhani, #Tehran, #The_Washington_Times, #Times, #Trump, #United_States, #Walid, #Washington, #Washington_Times, #Washingtontimes.com, #Xi, #Xi_Jinping, #Xinhua
By Guy Taylor - The Washington Times - Wednesday, November 9, 2016
Global financial markets plunged in shock during the initials hours after President-elect Donald Trump's victory but they were climbing back by Wednesday morning, as cautious reactions and congratulatory statements began pouring in from some world leaders.
In China, where Mr. Trump was seen as more popular than Hillary Clinton heading into the vote, President Xi Jinping expressed hope that relations between Washington and Beijing will grow rather than be damaged by Tuesday night's result.
"I am looking forward to working together with you to expand China-U.S. cooperation in every field," Mr. Xi said in a statement to Mr. Trump, according to the official Xinhua news service.
The Chinese president said he hopes "differences" between Washington and Beijing can be "controlled in a constructive manner, so as to push China-U.S. relations further forward."
Iran was more cautious, with officials saying Mr. Trump's win won't change Tehran's posture toward the world. "The result of the U.S. election doesn't affect the Islamic Republic of Iran's policies," President Hassan Rouhani told a cabinet meeting in Tehran, according to the official Fars news service.
Iranian Foreign Minister Mohammad Javad Zarif was slightly more blunt, saying earlier Wednesday that Mr. Trump's will be under pressure to comply with the nuclear deal the Obama administration and other powers inked with Iran last year.
Mr. Trump had, during the campaign, lambasted the deal that reduced Iranian nuclear stockpiles in exchange for international sanctions relief. On repeated occasion, he called it a "horrible contract."
But his campaign stopped short of saying a President Trump would try to repeal the agreement. Trump adviser Walid Phares told The Daily Caller News Foundation in July that Mr. Trump was "not going to get rid of an agreement that has the institutional signature of the United States."
Mr. Zarif said Wednesday that the "U.S. should implement what it has taken up as a multilateral international undertaking under the nuclear deal," according to Fars news agency.
Global investors, meanwhile, were initially stunned by the Trump victory. Worried a Trump win might cause economic and global uncertainty, investors were in full flight from risky assets on Tuesday night and early Wednesday, according to Reuters.
But the U.S. dollar and world stocks began to steady in the European morning on Wednesday, having been hammered overnight, the news agency said.
CNBC reported that major U.S. defense companies such as Lockheed Martin and Raytheon would likely be early beneficiaries of a Trump win, with both trading on the upside Wednesday morning.
--- ---
...

Related articles based on keyword density
IRAN NUCLEAR TALKS STUMBLE, EXTENDED UNTIL JULY ...
hosted.ap.org 24/11/2014 News
BY MATTHEW LEE AND GEORGE JAHN ASSOCIATED PRESS VIENNA (AP) -- Still facing significant differences between the U.S. and Iran, negotiators gave up on...View Details»

Media Scam? Iran and America Join Hands in Waging "The Global War on T...
globalresearch.ca 01/07/2014 Politics
By Prof Michel Chossudovsky Global Research, June 21, 2014 Following the incursion of jihadist rebels of the Islamic State of Iraq and the Levant (IS...View Details»

'Nothing left' if Iran hit Saudi facility: FM Zarif ...
aljazeera.com 23/09/2019 Politics
War of words over Saudi oil attacks with the US continues as Iranian leaders arrive for the UN General Assembly. 23 Sep 2019 18:01 GMT Tensions in the...View Details»

Russia, China, Iran, Syria and Cuba Support Each Other in Fight Agains...
newsweek.com 07/09/2019 Economy
By Tom O'Connor On 9/6/19 at 1:30 PM EDT Russia, China, Iran, Syria and Cuba are among the nations that have come out against the United States' use ...View Details»

Iranian Nuclear Energy Program History - Iranian Nuclear Energy Progra...
nuclearenergy.ir 19/11/2013 History
Iran's nuclear energy program was launched back in the 1950s, when Shah Mohammad Reza Pahlavi – an ally of the West - was in power. Western states jum...View Details»

---
EOF