Iran victorious on disputes with US over 3k unique fossils
Iran victorious on disputes with US over 3k unique fossils ...
en.mehrnews.com
24/01/2016 Politics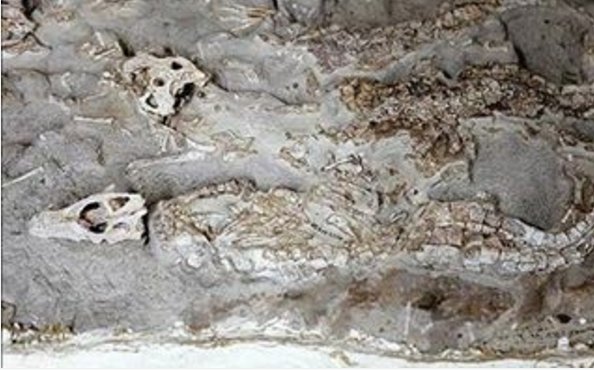 Keywords:#American, #Amsterdam, #California, #Campbell, #Culture, #En.mehrnews.com, #Hague, #Harvard, #Harvard_University, #International_Court_of_Justice, #Iran, #Iranian, #Islamic, #Islamic_Revolution, #January, #Legal, #MNA, #Maragheh, #News, #Parseed, #Parseed_Top_Websites, #Revolution, #Top_Websites, #Top-level_domain, #US, #United_States, #University, #University_of_California, #Urmia, #Urmia_Lake

News ID: 3031600 - Sat 23 January 2016 - 16:18
Culture
TEHRAN, Jan. 23 (MNA) – Iran has emerged victorious in a decades-long legal dispute with the US over the return of 3000 ancient fossils.
Public Relations of Iran Presidential Office for International Legal Affairs announced the fossils belonging to various terrestrial eras were discovered in 1975 and 1976 after a joint team of Iranian and American explorers, led by the professor of anthropology at the University of California Dr. Bernard G. Campbell, operated explorations in Maragheh and around Urmia Lake.
The explorers could find 3000 pieces of unique fossils of the Third Age, including 802 pieces of precious fossils of vertebrates and a full skull belonging to specific samples of mammals.
Maragheh fossils, then, were taken to the United States prior to the 1979 Islamic Revolution for academic studies and maintained in Harvard University to be studied and return home within 6 to 12 months.
The long-term Iran-US dispute on unearthing, collecting and coding the samples of fossils led to the initiation of a complaint at the International Court of Justice in The Hague which ensued a very complicated, tough, legal process, but fortunately had a happy ending.
Accordingly, with efforts and legal pursuits of Public Relations of Iran Presidential Office, especially in the last 2 years, a consignment containing more than 3000 unique fossils of the Third Age finally moved to Amsterdam on January 24, with all expenses covered by the US, and after reviewing the package, was delivered to Iran.
--- Parseed Top Websites , Top-level domain ---
...

Related articles based on keyword density
GLOBAL TOP 1000 WEBSITES 2016 – Ratak IT...
ratak.ir 16/03/2017 News
Ratak introduces global Top Websites of 2016 Data for table Top201702 1 1host2u.ir 1host2u.ir,Abarkooh,Armenia,Bahram 2,Bahram 3,Britain,Caesar,Carus,...View Details»

Iran, US hold talks on direct flights ...
en.mehrnews.com 24/01/2016 Auto
News ID: 3032306 - Sun 24 January 2016 - 13:28 Economy TEHRAN, Jan. 24 (MNA) – Iran Air CEO has announced that negotiations are in progress for condu...View Details»

Hands across the lab: Will the US and Iran cooperate on science? ...
thebulletin.org 18/10/2016 Science
Since Iran and six world powers struck a deal on Tehran's nuclear program more than a year ago, a number of interactions between the Islamic Republic ...View Details»

Street in Tehran named after Nelson Mandela ...
en.mehrnews.com 10/12/2014 Culture
Street in Tehran named after Nelson Mandela TEHRAN, Dec. 10 (MNA) – Africa Street in northern Tehran has been renamed after Nelson Mandela during a ce...View Details»

Zarif, Kerry discuss Iran sanctions removal in Vienna ...
en.mehrnews.com 15/11/2015 News
News ID: 2967148 - Sun 15 November 2015 - 09:36 Politics VIENNA, Nov. 15 (MNA) – Iranian FM Zarif after Sat. meeting with his American counterpart sa...View Details»

---
EOF