Iran producing oil $10 per barrel ...
en.mehrnews.com
13/01/2016 Economy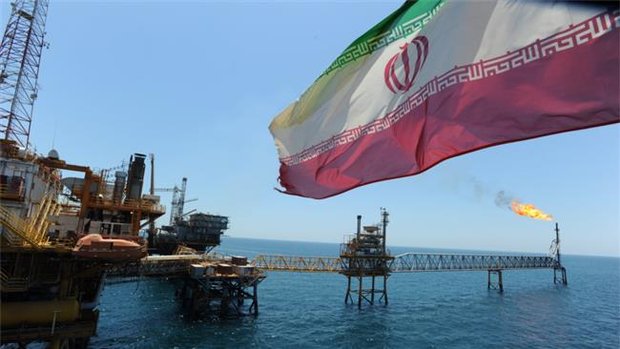 Keywords:#Africa, #Alaska, #Australia, #En.mehrnews.com, #Free_Zone, #Iran, #Iranian, #Kish, #Kish_Free_Zone, #MNA, #Tehran

News ID: 3022945 - Tue 12 January 2016 - 11:48
Economy
Tehran, Jan. 12 (MNA) – Managing director of Kish Free Zone has said Iran produces oil at 10 dollars per barrel during the decline in global oil prices.
Speaking at the opening ceremony of the 12th edition of Kish International Energy Exhibition, dubbed Kish ENEX 2016 on Monday, Managing Director of Kish Free Zone Organization Ali Asghar Mounesan referred to the increase in energy demands in the global market; "in the absence of energy consumption management in the human society, it is estimated that the world's oil and gas reserves will come to an end in the next 100 years and the figure for coal resources is 200 years."
Mounesan stressed that uranium resources will also exhaust in near future asserting "among various energy sources, crude oil enjoys a special position as a strategic product having numerous derivatives."
"Considering the rapid pace of industrialization, the need to supply raw materials has also grown exponentially," he added.
The official pointed out that the increase in Iran's oil income has always moved in line with increased production in other industrial sectors leading to flourishing of the country's economy; "currently, oil and oil-related economy remains as the only way out of the post sanction conditions in the Iranian economy as well as formation of relations with the international economy."
"By taking proper measures in marketing, sale, money transfer as well as attraction of investment in oil industry, the production capacity can reach a total of one million barrels per day," he underlined.
Mounesan went on to add that "the attractive features of Iran's oil industry like access to gas and water as well as low production costs has encouraged foreign investors from European, America and Asian countries to enter the country's market."
He further emphasized that oil companies in expensive oil fields of Alaska, Siberia, the North Sea, deep waters of Africa and Australia are working at depths of more than three thousand meters producing oil at a cost of 60 dollars per barrel and would definitely struggle to invest in Iran where each oil barrel can be produced at a total cost of ten dollars.
Mounesan highlighted the role of Kish Free Zone in knowledge transfer and attraction of investment in the oil and gas industry in the post sanction era; "these capacities can be exploited to create new developmental opportunities in the country's oil industry."
The 12th edition of Kish International Energy Exhibition, dubbed Kish ENEX 2016, has started on January 11 and will continue until January 14 on the southern Iranian resort island of Kish.
A total of 195 domestic and foreign companies have taken part in this year's edition of Kish energy exhibition.
--- ---
...

Related articles based on keyword density
Iran's volleyball snares historic Olympic berth after 52 years ...
en.mehrnews.com 05/06/2016 Sports
News ID: 3676230 - Sat 4 June 2016 - 16:02 Sports TEHRAN, Jun. 04 (MNA) – Iran national volleyball team beat Poland at the 2016 Olympic men's volleyb...View Details»

Iran, Turkey agree not to seal fuel tanks of transit trucks ...
en.mehrnews.com 10/12/2014 Auto
Iran, Turkey agree not to seal fuel tanks of transit trucks URMIA, Dec. 10 (MNA) – Deputy of transportation office of West Azerbaijan province announc...View Details»

Street in Tehran named after Nelson Mandela ...
en.mehrnews.com 10/12/2014 Culture
Street in Tehran named after Nelson Mandela TEHRAN, Dec. 10 (MNA) – Africa Street in northern Tehran has been renamed after Nelson Mandela during a ce...View Details»

Intl. Iran Kish Air Show kicks off ...
en.mehrnews.com 19/11/2014 Auto
Intl. Iran Kish Air Show kicks off KISH, Nov. 19(MNA) – The 7th International Kish Air show kicked off at Kish International Exhibition Center. The Ki...View Details»

70+ countries join Tehran Intl. Animation Fest. ...
en.mehrnews.com 10/12/2014 Fun
70+ countries join Tehran Intl. Animation Fest. TEHRAN, Dec. 10 (MNA) – 73 countries are participating in the 9th International Biennial Animation Fes...View Details»

---
EOF