Natural Heritage Sites To Be Registered
Natural Heritage Sites To Be Registered ...
en.mehrnews.com
12/07/2015 Nature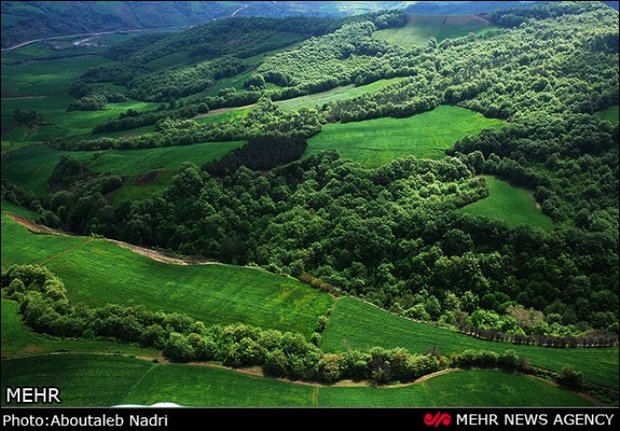 Keywords:#2015, #Cultural_Heritage, #En.mehrnews.com, #Farhad, #Iran, #Iranian, #MNA, #Mehr, #Mehr_News, #Mehr_News_Agency, #Sun, #UNESCO, #World_Heritage

News ID: 2856569 - Sun 12 July 2015 - 10:44
Culture
TEHRAN, Jul. 12 (MNA) – Cultural officials are working on a plan to have a national list of natural heritage sites in Iran.
The general manager of World Heritage Sites office of Iran's Cultural Heritage, Handicrafts and Tourism Organization (ICHHTO) told Mehr News Agency about the plan to create natural heritage sites in Iran.
Farhad Azizi said that the dossiers for Iran's natural heritage sites would be filed to be sent for UNESCO's World Heritage status.
The Iranian official continued that the sites are chosen and after the completion of the legal procedures for gaining allocations the sites would be filed for UNESCO consideration.
Touching upon the Iran's sixth 5-year plan of cultural, social and economic development, Azizi lamented that the natural sites were not devised in the plan and there were just allocations for historical and national sites in it.
He expressed hope to succeed in the next four months in including the natural heritage sites in the plan as a committee has been formed to ease the process.
------
...

Related articles based on keyword density
GLOBAL TOP 1000 WEBSITES 2016 – Ratak IT...
ratak.ir 16/03/2017 News
Ratak introduces global Top Websites of 2016 Data for table Top201702 1 1host2u.ir 1host2u.ir,Abarkooh,Armenia,Bahram 2,Bahram 3,Britain,Caesar,Carus,...View Details»

Iranian researchers invent alternative for chemotherapy ...
en.mehrnews.com 29/11/2014 Health
Iranian researchers invent alternative for chemotherapy TEHRAN, Nov. 29 (MNA) – Using nanotechnology, Iranian researchers could manage to develop a ca...View Details»

Wind-catcher goes on 20000 Rls bill as sign of its origin ...
en.mehrnews.com 17/12/2014 History
Wind-catcher goes on bill as sign of its origin TEHRAN, Dec. 16 (MNA) – The picture of famous wind-catcher of Aghazadeh House is printed on the Irania...View Details»

70+ countries join Tehran Intl. Animation Fest. ...
en.mehrnews.com 10/12/2014 Fun
70+ countries join Tehran Intl. Animation Fest. TEHRAN, Dec. 10 (MNA) – 73 countries are participating in the 9th International Biennial Animation Fes...View Details»

Fars Sassanid sites face barriers in road to UNESCO ...
en.mehrnews.com 26/08/2014 History
SHIRAZ, Aug. 25 (MNA) – Three historical monuments of Sassanid dynasty era in Fars province see barriers in road to UNESCO World Heritage list. The ...View Details»

---
EOF