S Korean Daelim wins 2-tln-won deal in Iran
S Korean Daelim wins 2-tln-won deal in Iran ...
en.mehrnews.com
30/12/2016 Economy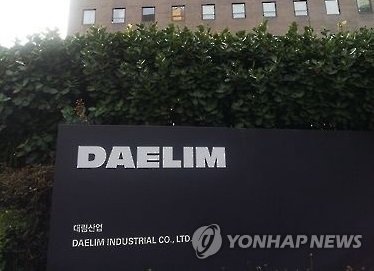 Keywords:#Daelim, #Economy, #En.mehrnews.com, #Iran, #Isfahan, #Korea, #MNA, #Middle_Eastern, #News, #Seoul, #South_Korea, #South_Korean, #Tehran, #US

News ID: 3863741 - Fri 30 December 2016 - 12:08
Economy
SEOUL, Dec. 30 (MNA) – Daelim Industrial Co., a major construction firm here, said that it has secured a 2.3-trillion-won (US$1.9 billion) deal to expand refinery facilities in Iran.
Daelim said it has received a letter of award (LOA) on the contract to improve and expand the facilities of Iran's Isfahan Oil Refinery, located around 400 kilometers south of Tehran, Yonhap News reported on Thursday.
The two sides plan to sign a formal contract next month for the four-year construction project.
It marks the largest-ever construction deal with Iran by a South Korean company, according to Daelim.
The firm's share price jumped 2.66 percent to 84,900 won as of 10 a.m, Thursday.
Daelim is South Korea's front-runner in construction business in the Middle Eastern country which forged diplomatic ties with Seoul in 1962.
Since its first contract with Iran in 1975, Daelim has carried out more than two dozen construction projects there worth a total of $4.55 billion.
Company officials expect additional contracts with Iran, which is rich in natural resources such as oil and natural gas.
--- ---
...

Related articles based on keyword density
Iran's volleyball snares historic Olympic berth after 52 years ...
en.mehrnews.com 05/06/2016 Sports
News ID: 3676230 - Sat 4 June 2016 - 16:02 Sports TEHRAN, Jun. 04 (MNA) – Iran national volleyball team beat Poland at the 2016 Olympic men's volleyb...View Details»

S Korea to partake in Tehran Highway to north ...
en.mehrnews.com 02/05/2016 Auto
News ID: 3614348 - Mon 2 May 2016 - 13:06 Economy TEHRAN, May. 02 (MNA) – Road minister has said Iran welcomes Koreans' participation in constructing...View Details»

TAVANIR, KEPCO ink $10bn MoU ...
en.mehrnews.com 04/05/2016 News
News ID: 3616237 - Wed 4 May 2016 - 10:24 Economy TEHRAN, May 04 (MNA) – Iran's Power Generation and Transmission Company (TAVANIR) and Korea Electr...View Details»

Nuts exports from Iran climb to $2bn ...
en.mehrnews.com 08/01/2017 Import-Export
News ID: 3870547 - Sat 7 January 2017 - 13:25 Economy TEHRAN, Jan. 07 (MNA) – Official statistics reveal that Iran annually exports nuts worth two bi...View Details»

China opens 1st post-JCPOA LoC to Iran ...
en.mehrnews.com 10/01/2017 Economy
News ID: 3873375 - Tue 10 January 2017 - 10:52 Economy TEHRAN, Jan. 10 (MNA) – Deputy Iranian oil minister said Chinese companies have opened the fir...View Details»

---
EOF