Shahrzad to take part at European Film Market
Shahrzad to take part at European Film Market ...
en.mehrnews.com
15/02/2016 Fun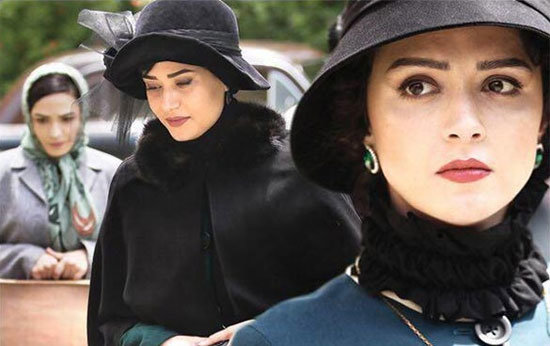 Keywords:#Berlin, #En.mehrnews.com, #Europe, #Farhad, #Germany, #Iran, #Iranian, #MNA, #Mohammad_Mosaddegh, #Mosaddegh, #Seyyed, #Seyyed_Mohammad_Emami, #Shahab_Hosseini, #Shahrzad, #Sun, #Tehran

News ID: 3051585 - Sun 14 February 2016 - 10:51
Culture
TEHRAN, Feb. 14 (MNA) – Iranian political romance series of Shahrzad will take part at the European Film Market (EFM), which opened on February 11 as part of the 66th Berlin International Film Festival.
The series, produced by Seyyed Mohammad Emami, starring Ali Nasirian, Taraneh Alidousti, Shahab Hosseini, Parinaz Izadyar and Mostafa Zamani is currently being distributed by the home video market in Iran.
A joint production of Iran and Germany and directed by Hassan Fathiy, Shahrzad had its premiere in October at EMFilm in Cologne, Germany which acquired the franchise for distribution of the series across Europe.
Shahrzad is the first Iranian series totally produced by the private sector and was distributed on the home video market in cities across Iran on October 12.
The European Film Market will run until February 19 and according to the organizers of the Market, over 8,000 producers, exhibitors, world sales, buyers and financiers are expected to attend the market this year.
A romance-crime melodrama, Shahrzad is a love story narrated in a historical setting. The events unfold in Tehran in the early 1950s after the nationalization of Iran's oil industry by the then prime minister Mohammad Mosaddegh. The story is about university students Shahrzad and Farhad who fall in love.
In the 26 episodes of the series, over 200 actors have played a part. Considering the professional team behind the camera plus two years spent on pre-production and four months of shooting, it is the biggest project by the private sector for the home video network.
--- ---
...

Related articles based on keyword density
Iran's volleyball snares historic Olympic berth after 52 years ...
en.mehrnews.com 05/06/2016 Sports
News ID: 3676230 - Sat 4 June 2016 - 16:02 Sports TEHRAN, Jun. 04 (MNA) – Iran national volleyball team beat Poland at the 2016 Olympic men's volleyb...View Details»

Iran, Turkey agree not to seal fuel tanks of transit trucks ...
en.mehrnews.com 10/12/2014 Auto
Iran, Turkey agree not to seal fuel tanks of transit trucks URMIA, Dec. 10 (MNA) – Deputy of transportation office of West Azerbaijan province announc...View Details»

Street in Tehran named after Nelson Mandela ...
en.mehrnews.com 10/12/2014 Culture
Street in Tehran named after Nelson Mandela TEHRAN, Dec. 10 (MNA) – Africa Street in northern Tehran has been renamed after Nelson Mandela during a ce...View Details»

Global "Elders" urge Iran to build on nuclear deal - The Washington Po...
washingtonpost.com 28/01/2014 Politics
TEHRAN, Iran — The former head of the United Nations urged Iran Monday to build on a historic deal reached with world powers in November and work towa...View Details»

70+ countries join Tehran Intl. Animation Fest. ...
en.mehrnews.com 10/12/2014 Fun
70+ countries join Tehran Intl. Animation Fest. TEHRAN, Dec. 10 (MNA) – 73 countries are participating in the 9th International Biennial Animation Fes...View Details»

---
EOF